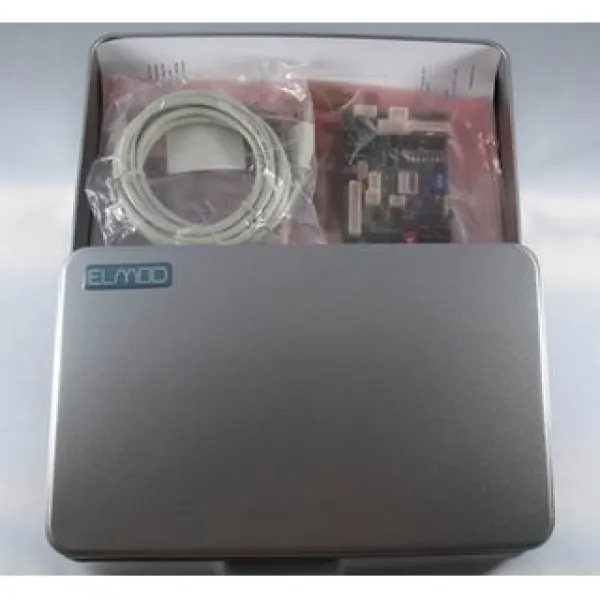 Here Download the Manual: ElMod X002 Puma
The Fusion PUMA cruise control takes over all the functions of your Puma.
It is specially designed for the elaborate PUMA model.
Required: A vehicle model or kit Puma and a proportional system with 2 to 6 free channels (not included).
features:
Operating voltage 7.2 V?
10 V, suitable battery types NiMh (6? 8 cells), LiPo (2S) (not included)
2-6 receiver channels, including 5 channels for all functions and 1 channel for an optional volume control
3 servo connections for steering axle, pipe retraction, vertical alignment of the cannon.
Max. Servo current 1.5 A Continuous current.
(1 - 4 LEDs), backlight / brake light (1 - 4 LEDs), LED flash light gun, LED MG
Volume control via the included rotary control or optionally via a free channel of the radio control
File Download:
Installation instructions Fusion Puma English
Overview Features Fusion Puma
Delivery / details:
Board Fusion PUMA X002
Connection cable for power supply
Connection cable for drive motor
Cable set for proportional receiver (six channels + power supply)
Volume control and connection cable for loudspeaker
Four cables with plug for connection of the additional light sources and tower motor
USB cable for connection to a Windows® or Apple® computer
MicroSD card (already plugged into the ElMod Fusion)
warnings:
DANGER:


Use under the direct supervision of adults

Minimum age: 14 years

Age recommendation: from 14 years

Not suitable for children under 36 months.
Danger of suffocation due to small parts
Product reviews can only be submitted by registered customers. Every rating is checked by us. Rated products were also purchased by the customers displayed.
Unfortunately there are no review yet. Be the first who rate this product.