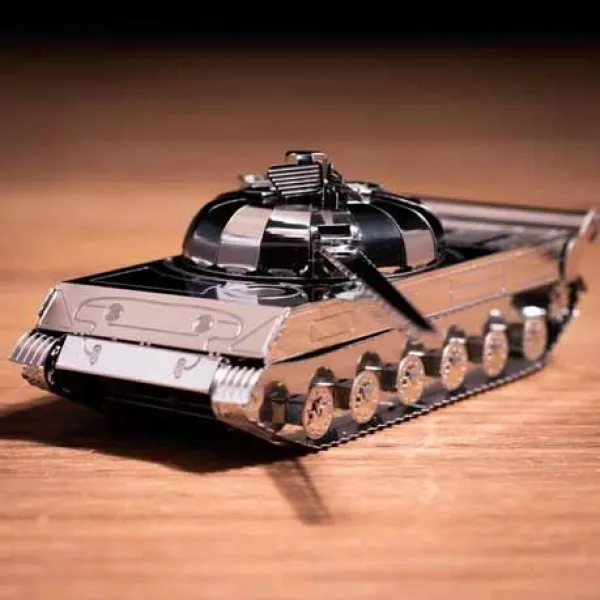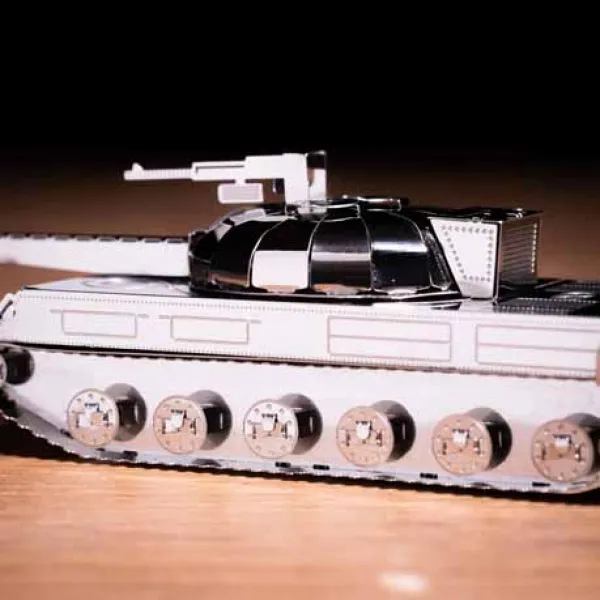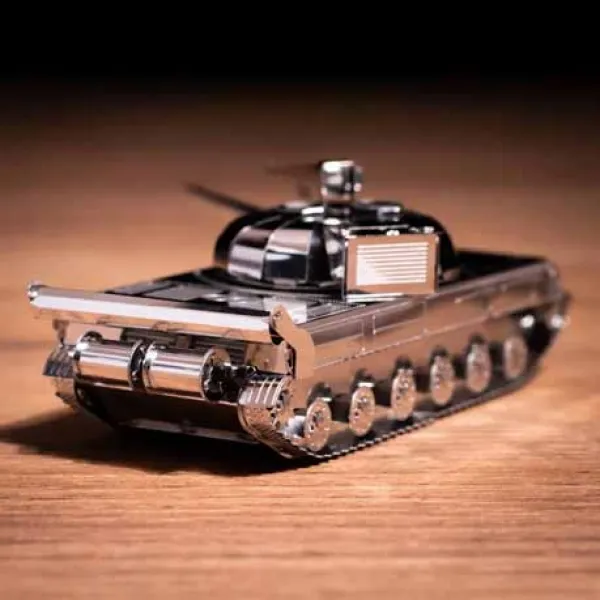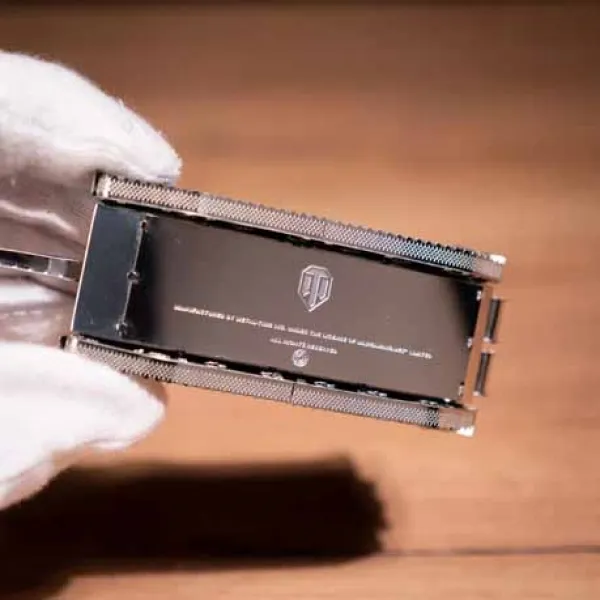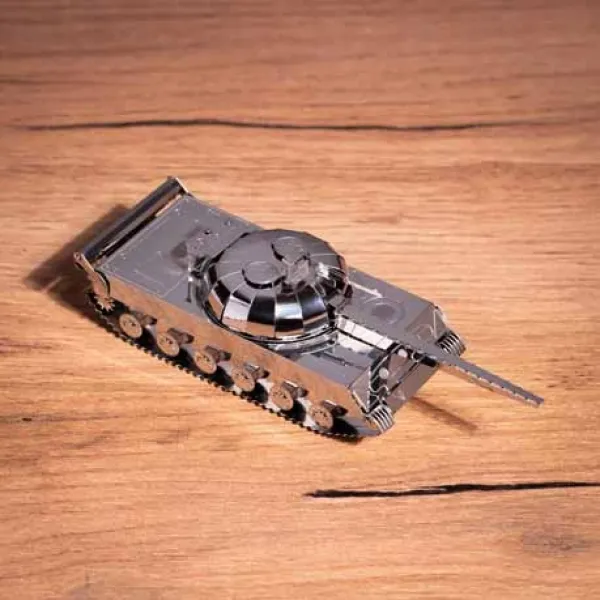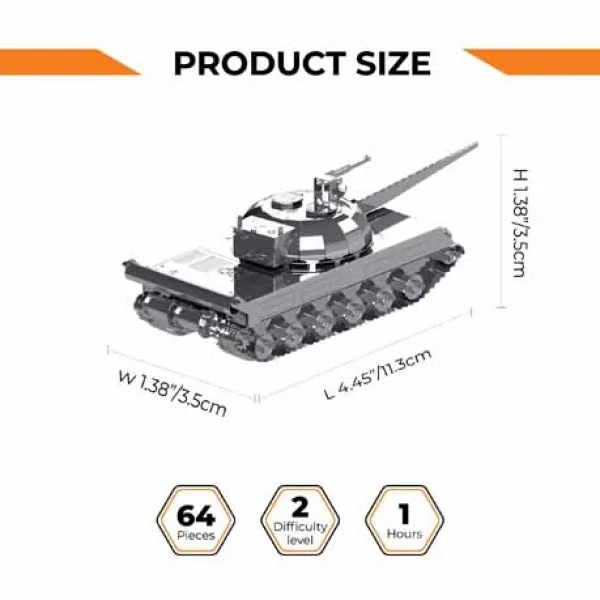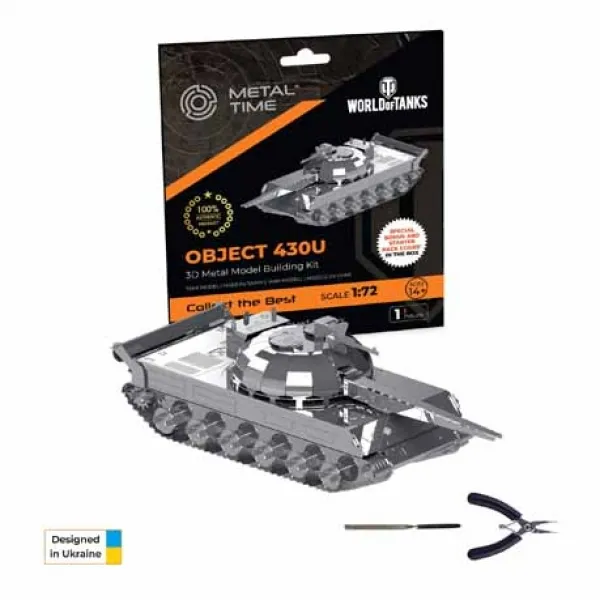 Metal Time Tank Object 430 (World of Tanks) constructor kit



Metal Time Tank Object 430 (World of Tanks) constructor kit
A prototype of this medium tank was developed from 1953 through 1957 to replace the T-54. Several prototypes were manufactured. Later, Soviet authorities wanted a tank with greater nuclear survivability and firepower. As a result, the project was discontinued in 1961, and the decision was made to develop the Object 432.

history of protoyp
After summing up the results of World War II and analyzing the effectiveness of all types of armaments, the Soviet government thought about the need to modernize its fleet of armored vehicles. First, there was a need to replace the T-54 medium tank, which would correspond to modern realities. Hence, in 1953, a new tank project was initiated, generically named "Object 430". Several modifications of the fighting vehicle were developed under this name, which later became a basis for the development of "T-64".
In "Object 430" the changes concerned the location and configuration of the engine and the whole engine-transmission compartment. The engine was located across the driving direction in the aft compartment, allowing to expand of inner space for the 4-person crew and ammunition.
A characteristic shape of the tank was a hemispherical turret with 248 mm armor at the front and a slot for the main gun - 100 mm D-54TS gun. There was also provision for a 14.5-mm anti-aircraft machine gun KPVT.
"Object 430" in later modifications was successfully tested, however, it did not show a significant advantage over the obsolete "T-54". In 1961 the project was stopped. Successful engineering solutions were taken over by the "Object 432", which eventually evolved into the mass-produced "T-64".
Features, advantages
Nevertheless, "Object 430" was a powerful fighting vehicle, in some parameters coming close to heavy tanks. The long-rifled main gun allowed for long-range target shooting. Powerful armor protected the crew and ammunition even from a direct hit of 120-mm guns. The tank could reach speeds of up to 55 km/h on a hard surface and overcome water obstacles to a depth of 5 meters (using underwater driving equipment).
In the "Wargaming" popular MMO game "World of Tanks" "Object 430" is a powerful striking force, able to fight with all representatives of the Soviet military industry. High speed, powerful armor, main gun, and the possibility of modifications make this X-level tank an important element of the arsenal. With "Object 430", you can count on winning even in the most difficult tactical situations.
The self-assembly model "Object 430" is a product of a collaboration between "Wargaming" and "Metal Time Workshop". There is a "WoT" logo on the bottom of the model and each set comes with a bonus pack from "Wargaming". It contains an activation code of the game with which you can start playing the most popular online tank strategy, as well as the "T2" light tank + Slot +7 Days of "WoT" premium account + 500 gold. A great start for the novice online tank player!
The "Object 430" DIY model has a recognizable tank design: geometry of the hemispherical rotating turret, chassis with six rollers, hatches, and observation turrets for the crew, anti-aircraft machine gun, ammunition hopper, and radiators of the engine compartment. The surfaces are electrochemically etched with textures and images which make it look like the original vehicle. All model parts are made of stainless steel, used in the food, consumer goods, and toy industries. Assembly of "Object 430" excludes any harm to the owner. Precise cutting allows assembling models without additional tools, soldering, and gluing.
The prefabricated scale model of the "Object 430" tank can be used as a souvenir, as interior decoration, and as a valuable prize for the fans of "WoT". Also, it helps you to create installations, models, or reconstructions of tank battles of World War II. It will take a worthy place at the stand with the "Metal Time Workshop" and "World of tanks" collection of DIY models. But its main purpose – is technical creativity, joint modeling, development of handmade skills.
Metal Time" assembly models encourage their owners to study the history of engineering and to develop skills in construction. Each of our models is assigned a unique serial number and it turns them into a subject of collection and exchange. The "Metal Time" Owners Club is a growing community of enthusiastic builders.
Easy to fold
All parts are separated and connected with light finger pressure, avoiding possible cuts or stitches during assembly.
The Metal Time kit contains small parts that may be dangerous for children under 14 years of age under certain conditions. If children are to assemble the model, parental supervision should be provided.

User Manual
A user manual guides you through the assembly process.
When developing designs for creative people, there is no boundary between fantasy and reality.
Spezifikationen
| | |
| --- | --- |
| Quantity of parts, pcs | 64 |
| Difficulty level, from 1 to 8 | 1 |
| Hours to assemble (average) | 1 |
| Model size (cm) | 11.3×3.5×3.5 |
| Scale | 1:72 |
Real Steel
Branded by Wargaming
Turnable Turret
Historically accurate model
Product reviews can only be submitted by registered customers. Every rating is checked by us. Rated products were also purchased by the customers displayed.
Unfortunately there are no review yet. Be the first who rate this product.