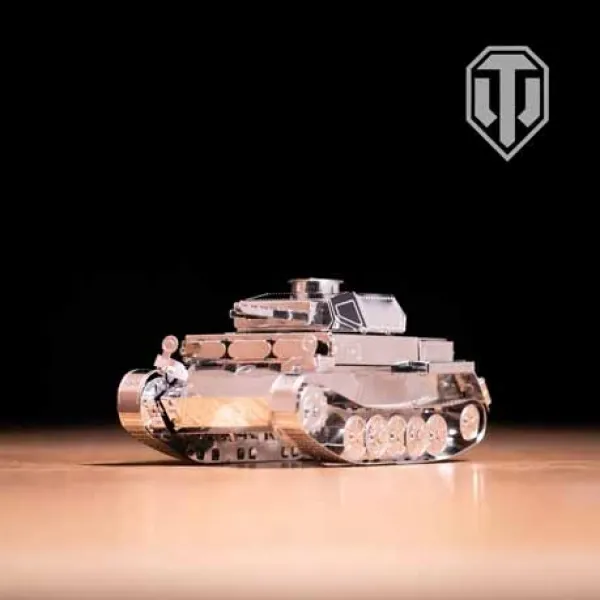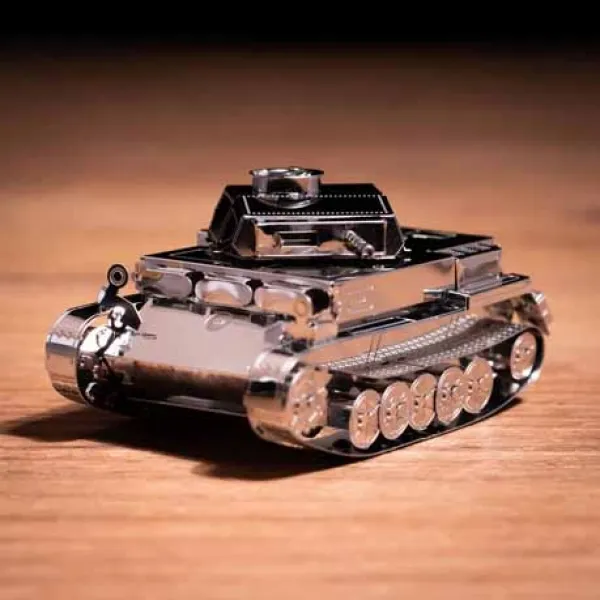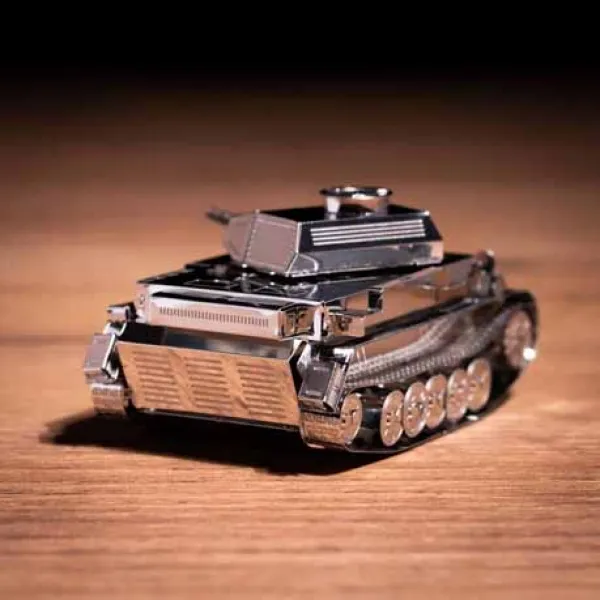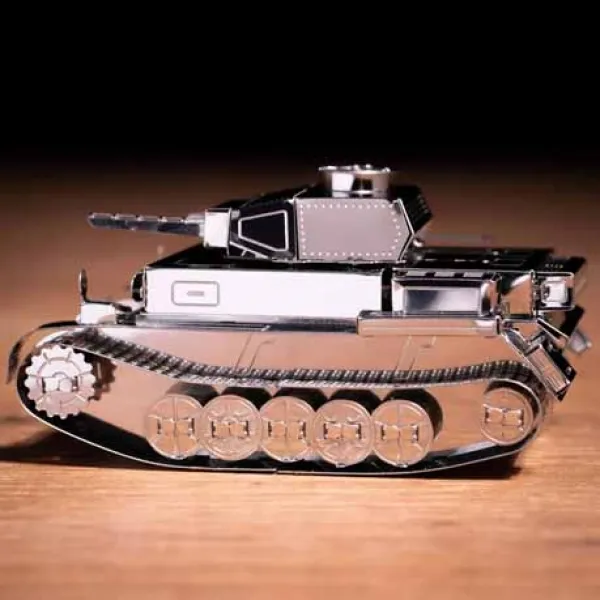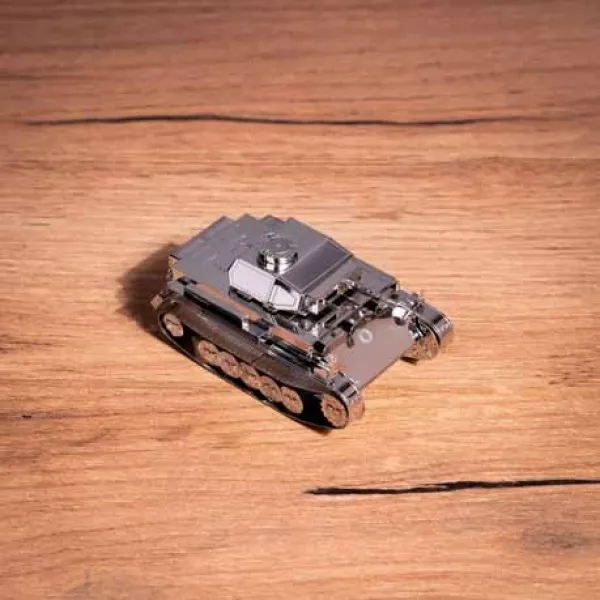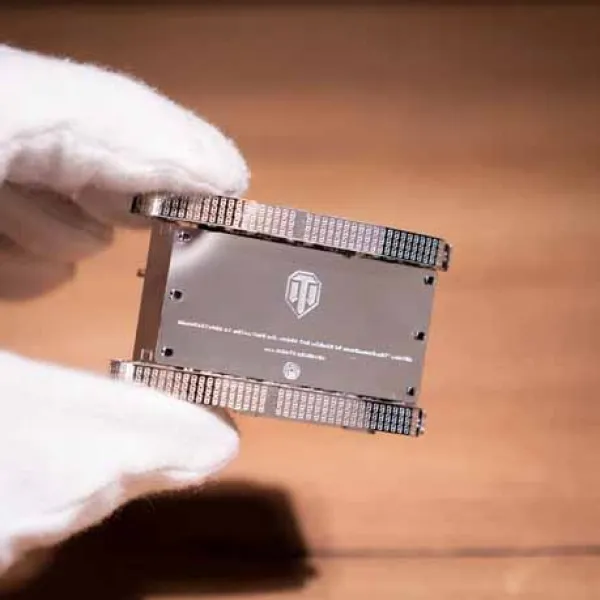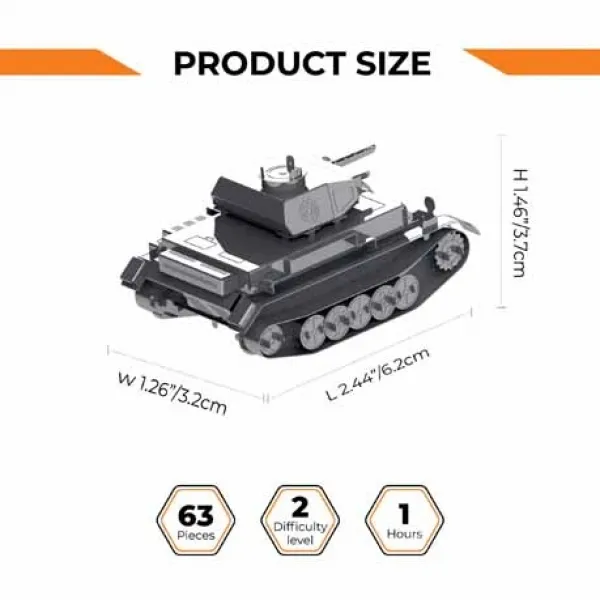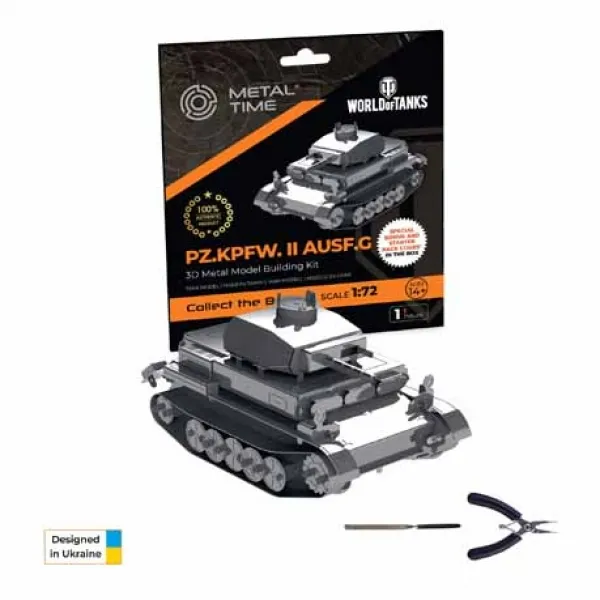 Metal Time Tank Pz.Kpfw. II Ausf.G (World of Tanks) constructor kit



Metal Time Pz.Kpfw. II Ausf.G (World of Tanks) constructor kit
On June 18, 1938, MAN and Daimler-Benz received an order for an initial batch of 75 Pz II Ausf. G tanks. A prototype was manufactured in 1939. The vehicle was produced from April 1941 through February 1942, with a total of only 12 tanks built.

Prototype history
World War II brought armored vehicles to the forefront, making them the main striking force. But it all began not with heavy, unstoppable, powerful machines with siege weapons, but with small maneuverable tanks. One of the remarkable examples of engineering creativity of the 1940s is the German "Panzer II Ausf G". A chain of modifications to the basic model, which was one of the most numerous tanks until 1942, led to its appearance.
The "Panzer II Ausf G" significantly increased in speed. Unlike its rather slow predecessor, it could reach speeds of up to 50 km/h on the highway, which improves its mobility. Due to its good maneuverability, this light tank could perform tasks of escorting and providing fire cover for infantry even better.
Its armor was sufficient to protect against small arms and mines, but artillery strikes became fatal for the Panzer II. The main weapon of the "Panzer II Ausf G" remained the 20mm automatic cannon and the 7.92mm MG-34 machine gun. The main protection was the turret design with ricochet angles, which allowed to soften or deflect enemy shell hits.
The "Panzer II Ausf G" crew consisted of three people. Unlike the previous model, the driver and radio operator received viewports in the front and sides of the hull, improving the combat vehicle's maneuverability.
Features, advantages
During WWII, the "Panzer II Ausf G" was produced in small quantities and is more interesting for its technological innovations than for its victories on the battlefield. However, this model interested the creators of the game "World of Tanks", the company "Wargaming", and they made it part of an extensive fleet of combat vehicles. The "Panzer II Ausf G" has a Tier III level, and upgrade capabilities, and performs well in local battles in urban areas.
The "Panzer II Ausf G" model kit for self-assembly is a collaboration between "Wargaming" and "Metal Time Workshop". The "WoT" logo is located on the model's base, and each kit comes with a bonus package from "Wargaming". It contains an activation code for the game, which allows you to start playing the most popular online tank RTS game, as well as the T2 light tank + Slot + 7 Days of WoT premium account + 500 gold. An excellent start for a beginner online tanker!
The "Panzer II Ausf G" model features the recognizable tank design, including the geometry of the rotating turret, chassis with five rollers arranged in a chessboard pattern, hatches, armament, and engine compartment radiators. Textures and images have been applied to the surfaces using the electrochemical etching method to give the model a resemblance to the original combat machine. All model parts are made of stainless steel, which is commonly used in the food industry, consumer goods production, and toys. Assembling the "Panzer II Ausf G" model does not pose any harm to the owner. The precise cut allows for easy assembly without the use of additional tools, soldering, or gluing.

The scale model of the light tank "Panzer II Ausf G" can be used as a souvenir, interior decoration, and valuable prize for "WoT" fans. It can also be used to create installations, models, or reconstructions of tank battles during World War II. It will take a worthy place in the collection of "Metal Time workshop" scale models and the "World of Tanks" game. But its main purpose is technical creativity, joint modeling, and the development of manual skills.
Easy to fold
All parts are separated and connected with light finger pressure, avoiding possible cuts or stitches during assembly.
The Metal Time kit contains small parts that may be dangerous for children under 14 years of age under certain conditions. If children are to assemble the model, parental supervision should be provided.

User Manual
A user manual guides you through the assembly process.
When developing designs for creative people, there is no boundary between fantasy and reality.
Spezifikationen
| | |
| --- | --- |
| Quantity of parts, pcs | 63 |
| Difficulty level, from 1 to 8 | 1 |
| Hours to assemble (average) | 1 |
| Model size (cm) | 6.2×3.7×3.2 |
| Scale | 1:72 |
Real Steel
Branded by Wargaming
Turnable Turret
Historically accurate model
Product reviews can only be submitted by registered customers. Every rating is checked by us. Rated products were also purchased by the customers displayed.
Unfortunately there are no review yet. Be the first who rate this product.